The Golden Globes will always hold a special place in my heart. See, I was at the Beverly Hilton as a Production Assistant for the 50th Annual Golden Globes. A night of glory. My first Hollywood job.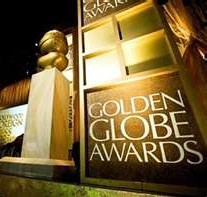 The first time the curtain fell – or, rather, the screen. You know the one. Between audience and performer. The one that separates the fans from the makers. And boy, did it fall!
Days before the show, I handed a script to Mr. Gregory Peck himself! The night of the show, I watched Leslie Nielson and Jane Seymour warm up backstage. When Dan Aykroyd entered the Director's Trailer (where I was stationed for the night), I spilled coffee on him. And at the end of the night, Billy Crystal, Robin Williams, Tim Robbins, and Kathy Bates surprised me by sneaking down the back stairs of the hotel. What a brush with celebrity shine!
Year after year, my favorite part of the show is the Cecil B. DeMille award: the moment when Hollywood history in all its glory catches up to Hollywood present and homage is paid.
This year Morgan Freeman accepted the award with the same dignity, humanity and power he expressed in a newspaper interview years ago in USA TODAY where he recalled how he almost died at sea.
"On the night Morgan Freeman thought he might die, he figured he could go out one of two ways. One, he could stay below in the cabin of the sailboat he was navigating to Bermuda with his wife, radioing for help that he knew would never come in weather so severe it had pummeled the boat to its side. Or two, 'I could go out there and try to change things myself.' He changed things. On that voyage 28 years ago, Freeman, then a journeyman actor still trying to crack the film business, managed to right the boat – and himself. 'When I look back on that trip, I'm grateful for it. You can't just go hiding and hoping that something is going to save you. The only way you can measure your life is testing it.'"
That story inspires me. Morgan Freeman inspires me. The idea and community of the Golden Globes, and sometimes even the show itself, inspires me.
At the end of that night, I met Dick Clark himself. The producer and writer of the Globes, Ken Shapiro, introduced us. It was a cold, starry night when I shook the hand of the ageless man.
May we age with grace and never give up on our dreams. And if we find our boats swamped, may we have the courage of Morgan Freeman to go out there and right the sails. And many thanks again to Ken Shapiro, Dick Clark, and the Golden Globes for launching my Hollywood days.