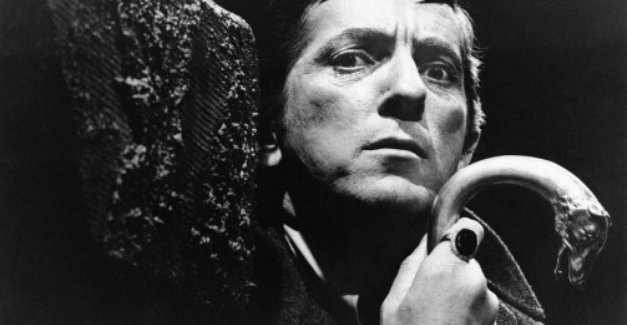 Ran into my friend Kevin while taking an afternoon stroll through Cannon Beach. He usually has a bit of offbeat news, or a pithy remark about some issue that's haunting the body politic.
Says Kevin: "Did you hear? Jonathan Frid died today."
"Who's he?"
"He's the actor who played the vampire Barnabas in 'Dark Shadows.' I was surprised because I thought he was already dead."
The little tidbit conjured up early childhood memories of a gothic soap opera my Mom forbade me to watch (because it scared me so much). I can still recall the goosebumps I felt when I heard that theme music, and I'd try to sneak a few fascinated glimpses before she would make me turn off the TV.
Turns out Tim Burton has created a movie update of the old daytime drama that will be released in theaters in a few weeks, with Barnabas played by — who else? — Johnny Depp. The trailer looks tempting. I understand there's even a cameo appearance by Frid (rest in peace, please).
Depp praised his predecessor's work in a statement to the Los Angeles Times.
"Jonathan Frid was the reason I used to run home [from school] to watch 'Dark Shadows.' His elegance and grace was an inspiration then and will continue to remain one. When I had the honor to finally meet him … he was elegant and magical as I had always imagined."