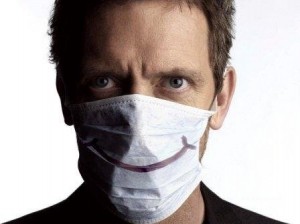 1. Weight loss
Sure, at first you gain weight, laying around on your ass, eating bon bons and watching reruns of Charmed and Gossip Girl. Not to mention the midnight sugar bowl runs brought on by the anxiety medicine cravings. BUT, given enough time, you will lose your job. This means you will no longer be able to afford food. Bonus. Plus, you won't be able to afford the prescription for anxiety meds, which leads to weight loss on two fronts: you will no longer get the munchies, and your muscles will constantly be working and rigid, sometimes shaking from anxiety caused by losing your income. BOOM. Weight loss.
2. Mastering legal document writing
If you can survive your illness, survive the insurance company claiming you aren't ill, survive losing your job, survive maneuvering through PERS, Social Security and lawyer documentation (thousands of pages of legalese and hundreds of doctors appointments) . . . if you can survive all this, you can teach a class on mastering legal document writing. Too bad you're too sick to teach the class. And who in the hell wants to take that kinda' class anyway? You'd be spending your day with a bunch of masochists, lawyer-wanna-bes wearing hair shirts and razor rings under their smurf tshirts.
3. Pop Culture Diva
You finally have the time to read US Weekly, People, TMZ online, Cosmo . . . all the real important news sources that help you maneuver in social situations. Now when you go to a party you can wow the locals with your breezy, well-supported monologue regarding J-Lo and her child lover. Unfortunately, if you actually make it to a party, you'll be too worn out to pry yourself out of the chair in the corner. But you better go. There'll be free food.
4. Media Savvy Children
Your son, at the age of six, will be able to snowboard better than Sean Smith on the Wii, navigate to any (ANY) website, build a stock portfolio online, update your Facebook photos and beat any teenager at any videogame. He will also be able to clean, feed and dress himself. You will learn to love the Hobo look. Your chronic illness will make your kid the savviest kid on the block, having to spend hours each day entertaining himself, unable to carry you around despite his greatest efforts. He'll become the cross-legged guru of the tree house, teaching the neighboring children how to make-out and smoke cigarettes, but he'll also be able to explain the General Surgeon's stance on std's and lung cancer. Don't worry, your kids won't be drinking this cult leader's KoolAid . . . we can't afford it.
5. Get Out of Jail Free Card Regarding Appearance
You'll be too poor to get a color and a haircut, but that's okay. Cut your own hair. After having your arms in the air for ten minutes, you will become exhausted. Thankfully, you can blame the uneven, chunky shag on fashion. For gel you can use toothpaste, that stinky lotion you got for Christmas, last year's sunscreen, or lip gloss that was left in the car for two years. Then dig out your Halloween makeup, find the black stick and create yourself a smoky eye. You probably have some colored hair gel in there – go with the pink, very hot right now. Trust me. I'm a pop-culture diva, remember? Throw on some black tights and a tshirt from your fat days and BAM. You are now a hip chick. Take your hot little self down to the local bar, get someone to buy you a pity martini. While you're out, use your last $10 to pay a neighboring kid to clean your house. When your husband gets home, he'll find your floors clean and you lying on the couch, slurring your words. He'll assume you've overdone it, used too much energy cleaning, which always leads to dizziness, nausea and slurred words. Hell, if you're gonna' have a disease and suffer from these symptoms anyway, use it to your advantage.