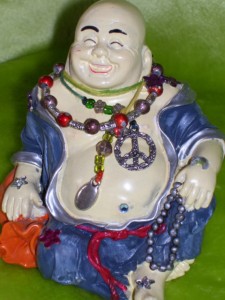 Even today, when the sun shines, when I watch young people learn about native plants, and how to do chemical equations, when I can buy fresh tortillas on the way home from work, … The list goes on of how incredible my life is… and yet I still wonder…. what are we supposed to be doing here?
Every day the first thought of the productive person is…. what do I need to accomplish? Work, laundry, grass mowing (ach), finances, really never ending. What a funny life we have decided is normal. I look at the young people and think that I am now old enough to be their grandparent, and yet I still feel like I am the hippie kid who spent her last 200 bucks on a property down payment back in 1977 with the hippie Buddhist guy with the long hair and beard with whom I lived in the tent where we conceived our first child.
We thought we were pursuing a meaningful life. We did everything differently than our parents. We eschewed the Catholic dogma which drowned out our childhood spirits, and we looked out into the world for more.
Thirty five years later he has gone onto the place where The Beloved Reverend Billy, and our Dear Uncle Mike have gone, and I am still here, digging away at the same freaking Existential questions that I began to ask when I was ten. Why is that? I welcome any answers from Edge Readers because I trust you not to give me pablum.