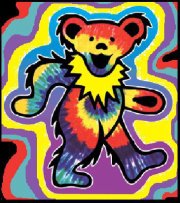 I just returned from an evening of dancing to live music. Live, danceable music always brings great joy to me.  I love moving my body in harmony with the music, I love experiencing all the ways my body will move, I love watching others experience the same things. This evening it was reggae.  Rock and roll, jazz, blues, yes even classical can inspire the same joy.  When I am in a self-care mindset, I plan dance into my life.  When I forget how it nurtures me, I misplace a vital part of myself.
My question is, why is it so hard for so many of us to dance with our whole body, mind and, yes, soul? For some, shyness interferes.  Self-consciousness can take the joy out of being on the dance floor.  I know someone who started life as a beautiful dancer.  He was a folk dancer in second grade! He showed adults the steps!  Then in sixth grade (painful age) he was dancing at his first school dance and looked out the window to see his friends pointing and laughing at him.  At that moment his dancing stopped for many years at great cost to his joy.
If something has stopped your dancing, your painting, your mountain climbing, your writing, dig up the root cause , release the emotion of those events, reclaim your joy. The experience of 'flow',  (being "present in abundance" according to my Google dictionary) and moving with whatever impulse inspires you  is such a freeing experience, it is worth the work of overcoming those blocks.
You might be a musician, a writer, a swimmer, a teacher, a monk. Whatever it is that brings a smile to your face, that nurtures your being, I encourage you to do it, now, and as often as possible.  This is what I believe is going to bring the world into the light.  When you practice your joy, it spreads.  The smiles on the dance floor tonight were broad and genuine. When I see others smiling, my heart lights up. Joy can: strengthen your immune system, regenerate your whole physical system, burn away impurities in your emotional system, disperse worries, anxieties, grief, greed, irritation and other negative emotions, sharpen your intellect and strengthen your memory, clear and balance your mind, expand your consciousness and understanding, and open you to receive higher impressions, inspirations, and transforming energies!
I encourage you to focus on creating more joy for yourself, thus healing the world.  Powerful, delightful work.