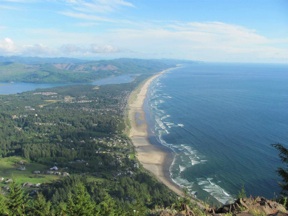 The burning sunrise signals the jingling
keys that open the decrepit box bursting
with All-American traveling introductions.
With the money counted, chlorine burns
the nose and lungs as I tend tediously to
serene swimming pools; we make sure
they remain warm and rippling as children
scream, dive, splash, and play in the crystal
clear water while fascinated with the alkalinity
testing with unrelenting attention and immersion:
The fascination we lost, somewhere between the
pages of a Chemistry text, or with a frigid, grim,
plasticine realization that we all exit in our
Sunday best, and enter as god intended;
Naked, blind, ignorant…
some longer than others, but
all can see the glorious mountains past the grazing elk as
a baby seal rests in desperation on the sweating planks,
suckling the gray rivets of a dry-docked
Smokercraft in lieu of a neglectful mother.
A mother shark, hanging by the jaw, ejects the young
that will never twist harmoniously as the Bay's
undulations in the moonlight wobble the dock to
the clanging of aluminum-sided boats loaded
with crab pots, nets, and tackle that gleam
beneath the star-speckled black velvet sky,
while a shower of meteors whispers
that none of us were ever, nor will be truly alone.
The stink of the bloody severed fish heads slung early
in traps to be sunk into the moody and unforgiving Bay
meshes with the roar of the propane torch cauldron
that boils water to sacrifice the crab before the remains
are slung off the cutting boards to sink below the surface,
later nibbled on by following generations of aquatic beasts.
The sloshing of bloody water from the cutting board
proclaims another crimson muscle-bound Chinook
has given life in the beautiful spectacle of
a carefully-guided filet knife only a salty,
wave-beaten man can sheath on a belt by his side.
Once cut and bagged, the majestic animal
can no longer hazily peer into your eyes and reveal
that it had a plan long before the hook pierced
the herring's head,
long before the boat was launched,
long before the meteors burned
out across the atmosphere over the Bay.
Priorities crush the tender heart;
Conviction is contentment.