Does it even matter anymore that light sabers aren't real? Or that Lance Armstrong used drugs to win races? Or that Manti Te'o's dead girlfriend never existed? Or that faith, as the filmed LIFE OF PI suggests, needn't be based on truth to be valid?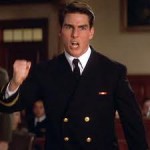 In light of these recent cultural events and conversations, I find myself fondly recalling the exuberance of Tom Cruise's character in A FEW GOOD MEN. Do you remember the scene? He's staring down Jack Nicholson in the courtroom while pounding his palm on the table and spitting forth his idealism. "I want the truth!" To which, Nicholson slyly (and famously) responds, 'You can't handle the truth!' Perhaps in the Nineties, we couldn't handle the truth. In this new millennium, I'm wondering if we even want the truth. Let's recap.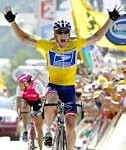 After more than fifteen years of lies, Lance Armstrong admits to using illegal drugs to help him win seven consecutive Tour de Frances. And yet, some commentators question how much it matters in light of the fact that his foundation (built around this fraudulent story) raised $500 million to fight cancer. So what if it's a story that didn't really happen if it's a good story that raised money and saved lives?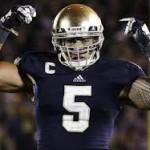 Collegiate football star Manti Te'o enters into an online relationship with a woman dying of leukemia. He talks her to sleep every night for four months and calls her his girlfriend. So when she dies at the start of the season, national sympathy pours in and it becomes part of the 'story' of Notre Dame's resurgence as a national football power: along with their captain, they overcome tragedy on the road to victory! Then the news breaks that the girlfriend never existed. So, either Te'o was duped by someone posing as the girlfriend or he participated in and perpetuated a lie. But does that really matter, ESPN anchors would have us think, when the story helped Notre Dame advance to the national championship?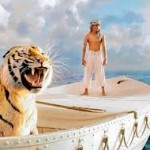 The film version of LIFE OF PI tells two stories about how a boy survives a shipwreck. One of them is harsh and bleak; the other is fanciful and miraculous. At the end, the viewer is asked to choose which they prefer. The choice is framed as a question of faith and is offered as if the truth of what really happened is irrelevant. Does it really matter, the film says, if the miraculous story isn't true as long as it makes us feel better and helps us through tragedy?
Well, yes it does.
It's a funny thing about the world's major religions: they base their faith on stories they believe to be true. It's the truth that encourages devotion and motivates the good and bad arising from such communities of faith. You don't see a religion based on Little Red Riding Hood or Cinderella because those stories aren't true. Historically, people have recognized this – even though a new, growing religion based on STAR WARS argues against that.
Here's the radical thing about faith lost to the makers of LIFE OF PI: faith stories are true; otherwise, they wouldn't be faith stories. Take the Judeo-Christian religion. One of its noted writers, Frederick Buechner says, 'Faith is the assurance that the best and holiest dream is true after all.' And St. Paul, one of the religion's co-founders, says that if the story of the risen Messiah is not true, then '…our preaching is worthless and your faith is worthless.' For the Judeo-Christian religion, whether or not the story is true makes all the difference.
If the man called Yeshua did not resurrect, if his dead tissue did not reanimate and walk out of the tomb, if this miraculous story of a 'Walking Dead' Jew ascending alive into the clouds is not real, then the faith based on that story is in vain. It's a lie. It's not worth believing, practicing, or giving one moment of life to. So, for those who live and die by true faith stories, the LIFE OF PI offends when it suggests stories that aren't true can save.
Now don't get me wrong. I love fairy tales. They have their power, beauty, and value. I was raised on Disney fairy tales and Bible stories and create my own stories today because of that. But only one of these promised eternal life. Only one gave me purpose. Only one was truth. My faith is the truth – for me, at least. If it wasn't, it wouldn't be my faith. It would only be another fairy tale on a long list of stories I love.
So, as unpopular as it might currently be, I stand with Tom Cruise's character in passionately spitting that 'I want the truth!'
If you want the truth, if you desire a permanent change in this life or eternal hope for the next, I'd recommend you find a good story that also happens (even if only miraculously and fantastically) to be true.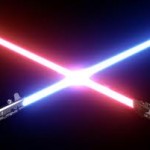 But if all you need is a good story, then you might want to check out your local Star Wars church – I hear they're giving out free light sabers this weekend.