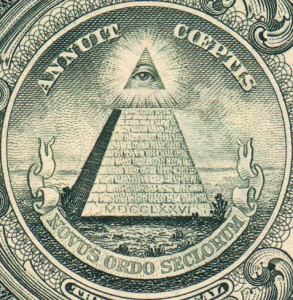 Recently I ambushed one of my colleagues at work. I asked him, "Do you think America is getting morally better or worse?"
"I don't know," he replied all too swiftly, making me think he wanted to avoid such a question in the workplace.
Liberals, like Don Anderson have a different answer, however. They use their own version of statistics to "prove" that America is becoming a moral haven. Rhubarb! At least his answer got me thinking. If our country is becoming less moral, as I believe, then how do we measure it? The question might seem subjective to some, but as a computer engineer, I wanted to tackle it.
Let's not fool ourselves with the government's own numbers. If we are to truly measure morality, then we need to look at what we prize as a society. How do we spend our free time? What is our treasure? What motivates us? What do we value the most?
The answer isn't very far away–it's in our driveways, in the corners of our living rooms, in our hands, our ears and our pockets. It is money and everything money can buy.
As a nation we have become more interested in what we consume than what we contribute. We show it by spending far less time volunteering than we do on social media and other narcissistic pursuits. We buy lattes at five dollars a pop, but resist giving as much to a charity.
Each year we spend in endless materialism and entitlements, the national debt continues to grow, shackling the next generation in a form of slavery to those we owe for spending money we don't have today. If that is not a measure of the increasing immorality of our nation, then what is?
At the end of last year, the U.S. owed $16.4 trillion dollars to its debtors; largely China. The number is easy to find. It stands out like a fat, juicy red tomato on display in a produce market. It's ripe for the picking, yet members of the left, like Anderson ignore such inconvenient facts. No, to them America is getting better. It's getting so much better that in as little as a decade America may lose its place as first among the nations.
But there is more to our national debt than an abstract number. That number represents money and power, power that is flowing from the United States. The national debt is real, concrete and verifiable. It's not some lifeless ream of government laundered data that we have seen so often twisted to make the liberal's magic world of smiles and roses appear out of nowhere.
What do we prize as a society? How about prizing someone other than ourselves? Help a neighbor, find an organization that can use your skills and experience, invest some of your life in someone else. Societal ills can't be spent away with money. Liberals need to learn the difference between compassion and compulsion. A great immorality of our time is letting America slip away dollar by dollar as it goes further into debt.
Sadly, America is in moral decline. We need look no further than the debt that threatens to break our nation's back.
— This post is part of a series by two local writers who discuss topics from a liberal and a conservative perspective. The companion post is here.