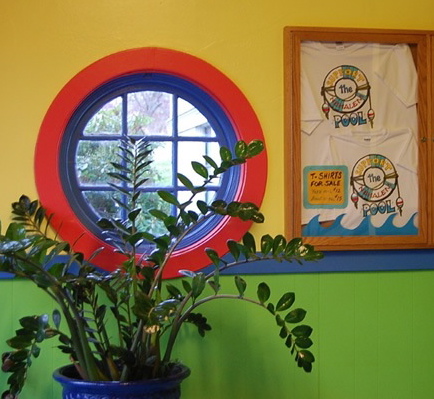 The North County Recreation District (NCRD) has a 5-year property tax levy (titled Local Option Tax) coming up for renewal.  Voters will approve or reject this levy on Tuesday November 5th. This is an important decision for the future of NCRD.
How to vote?
First, you need to know what the functions of NCRD are.  NCRD is housed in a former 2-story grade school, with a swimming pool, gymnasium, 7 classrooms, kitchen, art gallery, and 200-seat auditorium.  Every school child pre-school thru Grade 5 receives weekly swimming lessons & opportunity for after-school sports; there are after-school teen sports; adults & seniors participate in aquatic & fitness programs.  In addition, NCRD schedules infant music & swimming classes, after-school care, recreational events, children's summer art camps, theater, art gallery, dance classes, public kitchen use, meetings, various medical clinics; functions as a community emergency center; provides space for a pre-school.  In all, NCRD schedules 110 classes weekly.
Perhaps some history of NCRD would be helpful.  In 1996 NCRD was created by a vote of north Tillamook County residents to run the pool, fitness center, & youth programs, as well as to provide minor building maintenance.  In 2002, NCRD received ownership of the buildings & grounds thru a land swap with the county & school district.  Immediately, NCRD also received long-deferred building maintenance and the original tax base became insufficient.  To correct the fiscal deficiency which ensued over the following years, in 2008 NCRD placed a 5-year operations levy (5-year Local Option Tax) on the ballot.  The passage of this ballot measure has allowed NCRD to achieve and maintain financial stability.  Long-deferred repairs and capital improvements have been accomplished—the buildings have been refurbished and upgraded, bringing them into excellent repair; timber revenue has been set aside for future replacement of our 83-year-old swimming pool.
In a nutshell, NCRD is thriving, fulfilling its mission as a community asset to provide recreation, therapy, enrichment and quality of life for all ages.
Perhaps some explanation of NCRD's state timber revenue income stream would be helpful.  NCRD has deliberately made the choice to use timber revenue for capital improvement projects because timber revenue is irregular, and it's difficult to plan regular daily and weekly programming if the income stream is uncertain.  For example, how can one create a quarterly class if it's uncertain that the $ will be there to pay next month's payroll for the teacher?  Using timber revenue for capital projects means that when the $ come in, then the capital project is completed.  In the meantime daily programs continue on a regular basis because of the tax base.
Another aspect of the state timber revenue is that it is tied to the amount of property tax.  Because the 5-year levy creates more timber revenue, NCRD has been able to save $1,000,000 toward the replacement of our old pool.  Renewal of the 5-year levy will allow NCRD to continue to complete capital improvements and to continue to save for our new pool.  I use the word "our" because NCRD belongs to the north Tillamook County community, is used by the community, and is supported by the community.
I would like to publicly acknowledge the current NCRD Board of Directors and General Manager Peter Nunn, for shepherding NCRD into successfully providing for present and future needs.  I invite members of the public to visit NCRD, ask for a tour of the buildings and for a list of the capital projects that have been accomplished in the last 5 years.  Ask for a schedule of the full gamut of programming for children, adults, and seniors in fitness, aquatics, adult, and youth departments.
If you want to know more information about NCRD's operations and fiscal status, visit www.ncrd.org, then click on "Local Option Tax Renewal Facts."  Peter Nunn, General Manager of NCRD, has created a brochure and a power-point presentation that are available to read there.
PLEASE REMEMBER TO VOTE!