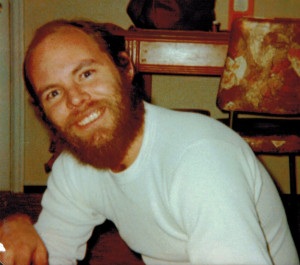 John William "Bill" Hammons
April 25, 1948 – August 6, 2014
With wide grin and electric blue eyes, John "Bill" Hammons greeted his Creator on the 6th of August. Born in Reno and raised in the wilds of urban San Bernardino, Bill learned practical skills, a love of tools, guns, the desert, and fishing, a deep Christian faith, and a sense of earnest and wide-eyed wonder that served him well for the rest of his years. Traveling and living freely as a young man, he met his wife, Shirley, on the beaches of southern California and together they moved to Hawaii's Kona coast, raising their children Shaun and Faith close to the land until a car accident ended his wife's life at the age of twenty-five. Later marriages gave him two more children, Jessica and Patrick, and he raised children for the better part of three decades. With his family and friends he moved on to the Ashland, Klamath Falls, and Bend-Sisters areas in turn, exploring widely and befriending people wherever he went with sparkle, gentle mischief, genuine curiosity and earthy panache. He worked as an independent carpenter and fisherman, a founding brother of Ashland's Brothers Café, a cable guy and repairman, a gunsmith, a furrier, and a beekeeper; in his later years, with two degrees from the Oregon Institute of Technology, he oversaw acts of systematic and well-measured destruction for the Microsemi test department. All that aside, he often said he would have been satisfied simply being a carpenter and a dad. He had recently retired to Seaside to be near his eldest daughter and her family, watching beach sunsets and making a few final and dear friends. He is survived by his daughter, Faith Deur (Oregon coast), son Patrick Hammons (Philadelphia), daughter Jessica Hammons (Seattle), son Shaun Hammons (Los Angeles), and four grandchildren. He moves on to an afterlife that should rightfully be awash in jumping fish, Mexican food and fine cigars, pickup trucks and kind-hearted blondes. His family will carry his ashes to Hawaii this winter, bringing him full-circle back to Shirley's side. Remembrances should be made in the form of small charitable acts for friends, neighbors, and strangers, carrying forward Billish kindness in immediate and everyday ways.