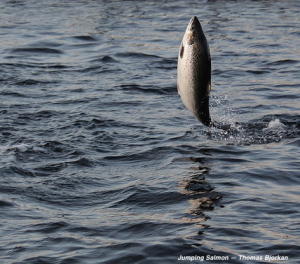 Each year, as mornings become brisk and mist pushes on shore, magic arrives on the Necanicum. I live in a small cabin near the Necanicum River's estuary, a special corner of Northwest Oregon where a profusion of wildlife, from seagulls and eagles to salmon and elk, share the water and shore. Every morning I sit at a row of bay windows that face the river, and write. Usually, I'm absorbed in the description of a character or plot as I listen to Beethoven or Schubert in an effort to hold focus. The flit of a kingfisher or heron will, at times, draw my attention. In most months I move directly back to my computer screen. But, in the fall, I find myself following the path of distraction and my gaze returns, not to the screen, but the river.
The river is nearly calm, small ripples in a collage of color reminiscent of a Monet painting. Reflections appear and disappear in moments of splendor. Tiny sparkles dot the water's surface like a million stars. Quiet and peaceful, my heart slows to a near whisper, my whole being freezes in breathless anticipation.
Always, my patience is rewarded. In minutes the reflections are shattered and colors explode two or three feet above the surface. For an instant, I see the curved, bent body of a magnificent fish reaching out and splashing to its side. Fisherman, lined up like sentries along the far bank, glimpse their elusive prey, and hurry to cast where the fish is no longer. I am given an all too brief look of one of nature's miracles — a salmon beginning its long journey up river to spawn. The fall run on the Necanicum has begun.
The fall run is chinook and steelhead. By mid September, I am greeted by a few early arrivals, but it is October through early December when I can count forty or more salmon an hour jumping in the early morning or evening. No one seems to know for sure, but some say they jump to clean off parasites, others say it is to feed. I prefer to believe they put on a show, and leap for the sheer joy of life. Regardless, all year I wait for that first silver body to come spiraling out of the water and for the colors of fall to spread across the Necanicum as each precious fish trumpets its presence on the surface. My writing slows, my soul is filled, and during that time I say, "Thank you," for being alive — for the sheer joy of life.