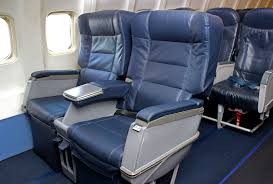 There was a time when I would fly quite regularly. Since I don't have wings I'd use an airplane. I understand the concept of lift, but it still baffles me that a hunk of metal weighing tons will fly. Simply amazing, really.
And I can understand how putting the tray in the locked position for take-off makes sense, but what bewilders me beyond comprehension is why the chair must be brought into the upright position? Like three inches is going to make a lot of difference for anything.
There are lots of things I don't understand and that's okay. You probably have the same issue. We live in a world — no, a universe — of incomprehensible amazement. What gets me is the folks who pretend they understand. You know the types: academics, scientists, and the like. The fact is they don't. The older I get the more I realize how little I really know. There are things that we will never ever sort out (unless the Creator tells us). Like why lift works. It doesn't have to, but it does. Same with gravity. Which, I might add, is a handy thing.
There's another thing that I know I will never figure out. That thing is called my wife. She, like lift and gravity, is an amazing and incomprehensible creation. She is lovely, loving, beautiful, creative, talented, kind, giving, and … well, quite baffling. I've been married to the woman for nearly thirty-two years and it is possible that I may understand her a little now, but most of the time I'm still left clueless. However, I, as a devoted husband, continue to try.
I'm told that understanding women is a problem in general, if not universally, for all men.
Anyway, allow me to illustrate:
A couple of nights ago we watched two episodes of a TV show on Netflix. At around 10 p.m. the wife wanted to go to bed and I said I felt it was a little early and wanted to watch another episode, which I requested. She balked, so I agreed and went to bed (and, just as I expected, didn't exactly nod off right away). So I lay there trying to get to sleep.
The following night at about 10 p.m., after watching two episodes of a program, I got ready for bed. But, SHE got up. Popped right out of bed and started doing stuff. Now I can't figure this out, see. I'm trying to do what she wanted from the previous night, but now she doesn't want that. I question her about this and she says she has things to do. So I turn on a light she can turn off when she comes in (she doesn't like to go to bed in the dark), turn off my bed light and roll over to go to sleep. Now she's all bent out of shape.
"You're not going to bed all ready," it's an indignant statement, not a question.
"I thought I would, dear. I'm tired."
"No, you're not."
My mind kicks in, trying desperately to make sense of this: Now wait a minute. Last night she…
"Actually," I say, "I thought I would. Last night you wanted to go to bed at this time."
"But, you wanted to stay up! And now you're going to." She picks up one of her knitting needles and starts gently poking me in the ribs. She likes to poke me because I hate being poked. I was traumatized by doctors and nurses giving me inoculations as a kid (which is precisely why I have no tattoos) and she knows this.
"Stop," I whine.
"You never want to do anything with me," she bemoans.
"Last night I wanted to watch another episode with you, but…"
"Okay, we can watch another episode."
"That was last night."
"Do you want to watch or not?"
"Sure," I say, relenting so that I won't get a lung punctured.
And so we watch. It happens to be an episode of "Last Man Standing" where Tim Allen's oldest daughter is at odds with everyone, including her husband, about vaccinating their son. At any rate, I am so confused these days I should get in an airplane and take off for a brief get-away to sort things out. But then I'd have to contemplate that puzzling issue with the seatback.
Life. (Hey, that rhymes with wife.) It's so confusing.
– Excerpt from ROCKETMAN: From the Trailer Park to Insomnia and Beyond, the new book by Gregory E. Zschomler. Greg lives in Cannon Beach, Ore. He is the author of eight books.