Once again, here we are, in the juxtaposition of Jewish and Christian redemption and renewal holidays – Passover and Easter, respectively – and I find myself acting in two plays, one of which tells the Old Testament story of Joseph in musical form. (The other is The Lewis & Clark Melodrama, or How the Finns Discovered Astoria, at the ASOC Playhouse in Astoria.) Yes, I play Simeon, one of Joseph's brothers who, in a fit of jealousy, sell Joseph off to passing "hairy Ishmaelites" (Arabs in modern parlance; descendants of Ishmael, Abraham's first son, and Esau – which means hairy in Hebrew – Jacob's twin brother, son of Isaac, grandson of Abraham), and into slavery in Egypt. Andrew Lloyd Webber's first production, Joseph and the Amazing Technicolor Dreamcoat is a romp through many genres of music, with perhaps the most memorable being an Elvis impersonation by Pharaoh. As it happens, Joseph's dreams are prescient, and he becomes Pharaoh's advisor, with his brothers starving in Canaan. They go to Egypt seeking food, and meet their forgotten brother, who toys with them before revealing his identity. Everybody lives happily ever after. (Don't miss the performances at the Performing Arts Center in Astoria on April 11 at 7 pm and April 12 at 2 pm.)
It's been a while since I studied the Old Testament in any detail – like 45 years or more, when I was in Hebrew school in New York. I must have been good at it, because I was the valedictorian of my Hebrew school, but I've forgotten the details since. Reading up in preparation for this post, I find that the patriarchs of Judaism and Islam (and also Christianity) were every bit as violent and crooked as the rulers of so many kingdoms before and since, including so-called democracies today. Jacob, the father of the Israelites, tricked his father into getting the birthright that his twin Esau, who was born slightly before, should have had. The two brothers were bitter enemies for years, finally making up when both were quite well off. But equally interesting is that all three great monotheistic religions – Judaism, Christianity and Islam – all have their roots in one family that lived thousands of years ago in the Middle East. Talk about degrees of separation!
In my Jewish education, Jesus was given little time, since Jews don't believe he was the Messiah; only that he was a rabbi in the period of Jewish history around the building and subsequent destruction of the Second Temple by the Romans. So it was quite to my amazement, when cast as John the Baptist and Judas for the Astor Street Opry production of Godspell, to learn of the parables of Jesus, and a little bit about his teachings. I've never quite understood how religions could elevate mere mortals to deity, but it certainly seems as if Jesus was a good man with some good ideas that we would be well served to study.
At the suggestion of my wife and friends, I later read Lamb – The Gospel According to Biff, Christ's Childhood Pal by Christopher Moore, and was very impressed with Moore's "thesis" that Jesus got many of his ideas from visiting South Asia in his youth. Though meant as a comical novel, it kind of made sense to me. I've always been fascinated by the cultures and religions of the East, and a big believer in connections. And besides, the book was hilarious!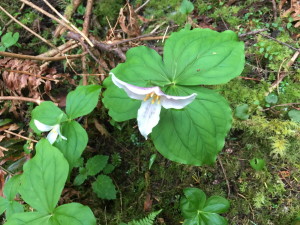 The above plays and book are three examples of redemption, connections and renewal that pervade my thoughts especially at this time of year, when, on my daily walks with our dog Lilly, and on my walks to work and to town many times a week, I see and hear flowers blooming, bees buzzing, leaves budding out, birds chirping – the rebirth of plant and animal life that characterizes the beginning of spring. Easter egg hunts, the egg on the seder plate, Easter bunnies, and the cleanup of chametz and breaking out of a new set of dishes and utensils in preparation for Passover – all of these traditions are celebrations of life, renewal and change that give us hope each year that our planet can survive all that we throw at it, and shine! As we Jews (and many others) do each year at the seder,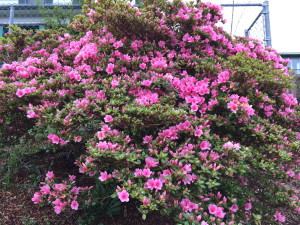 let's pray for an end to slavery, mistreatment of people, other species and the environment. And as Christians celebrate the resurrection of Christ on Easter each year, let's hope that his radical ideas on treatment of the sick and poor, authority, fairness, and wealth distribution can be resurrected and form the platform of all political parties running for office here and abroad.
May the season bring redemption, renewal and bounty to you, readers, and your family and friends, and to the Earth!