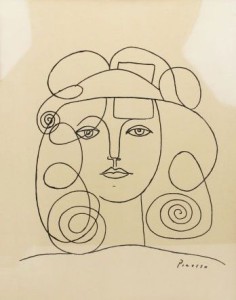 Who am I?
I have many titles: Mother, Wife, Daughter, Sister, Friend.
I have the darkness of my past: heartbreaks, mistakes, betrayals, grief, pain, shame.
…and the light of my past: successes, achievements, acknowledgements, approval, relationships, rewards.
I have perceived and conflicting ideals: physical beauty, originality, goodness, pride, fragility, power, grace, independence, humility, confidence.
Yet, despite the tangible evidence, I am still lost. Reliant on the words of others; the computer, the TV, the approval of my peers, I can't get through the weeds. Deep in the soil of my soul, I am Me; gritty, earthy, and raw. The heartbeats of my children live there. As do the spirits of lost loves, the hope of eternal life, and the forgiveness that I will someday grant myself.
That place is watered with my own tears and fed by the determination to keep going, even when it seems impossible. It's molded by the hands of people who stepped in when I needed them most. Their soft voices assuring me that I'm strong enough, good enough, and able to overcome.
In that place where Me lives, I look in the mirror and see beauty. Not because I see perfection, but because I see the unique signs of a life gifted to Me. I see stretch marks and scars. I see breasts that have been nursed, and skin that has been kissed by the sun. I see art. I see life. I see my babies.
In the same way that I yearn to find Me, I yearn for you to find You. The gritty You. The You that looks at herself in the mirror and says: I am enough. That place, where You lives, is impervious to the messages of our time. There is no right size, right shape, or right color. You'll find no ultimate, self-defining achievement, or the identity-determining (dis)approval from others.
In this place, there are no words of hate or self-loathing.
In this place, there is only peace:
Sunshine-on-your-face peace.
Rain-on-the-window-pane peace.
The sound-of-the-ocean peace.
Butterflies-in-the-garden peace.
This peace resides deep in the soil of our souls. This peace can change the world.
Let's go there together.