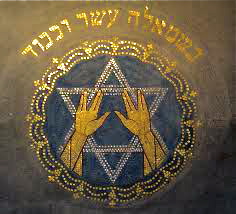 The big run has begun again in earnest. Ready or not, we are tossed into the political stampede. For many months we will hear about the Americans who're horning in on the job of herd negotiator. Campaigners will smoke our homes with urgent signals, reaching out to primary tribes, drumming up deals.
What shared interest compels this grand public ritual? What good are we exchanging here?
Trade is an old reason to gather round the human table. Two big deals now focus our attention. One proposes to relax trade sanctions on Iran in exchange for a halt to nuclear armament. The other seeks to liberalize trade among Pacific-rim nations in exchange for, well, we haven't been told yet.
President Obama oversees both these negotiations. If our alpha incumbent plays his cards as a smart public servant, he could raise the moral bar for world leadership. If not, I suspect he will still do quite well for himself, even if the future doesn't look very safe, healthy, or green for the rest of us.
Most political news exasperates or bores me, but occasionally something sounds hopeful. I felt a pulse of optimism two years ago when I heard that Obama participated in a phone conversation with Hassan Rouhani, Iran's newly elected president. It was the first chat between our heads of state in many years. Reports say their talk showed a "basis for resolution" of the dispute over Tehran's nuclear program. I like to imagine it was a bit more colorful.
"We can re-open trade," says Obama, "but only if you forego the path of mass destruction. Remember: Alladin becomes Abaddon when he rubs the nuclear lamp and wishes for weapons. Prove you won't pursue that genie of doom. Then we can do business."
"No problem," says Rouhani. "Muslims are not men who flirt with jinn. Tradition tells us those creatures can be trouble, even ones who look like bombshell blonds in Hollywood harem pants. Trust us not to follow the same warhead devil that has seduced Christians and Jews."
No doubt some Persian leaders reject the idea of trust between our countries as fast and furiously as do western hardliners. Some members of Congress are on record trying to scuttle the deal with Iran before it was even drafted. Politicos of this stripe hail from every quarter. Perhaps at certain times they all meet at some hidden location, like the missile-guided brethren beneath the planet of the apes.
Those hard-core hawks have also sunk their talons into more tender meat. Some liberal lawmakers have voiced their opposition to the deal with Iran. Personally, I don't fault any representative who has carefully considered this deal and believes it doesn't go far enough to protect public interests. What I cannot respect are politicians who oppose this deal yet refuse to hold other economic agreements to high standards. The lack of consistency smacks of private agenda.
Washington has helped to install a global trade system that surrenders our sovereignty while undercutting laws that govern human rights, consumer safety, and environmental protection. Our leaders claim to draw a line when it comes to nuclear weapons. Yet even on that front they make glaring exceptions — notably Israel, which developed nuclear bombs in secret, obfuscated international inspectors, refuses to provide information about its arsenal, and has never signed the treaty on non-proliferation.
Whatever differences exist between liberals and conservatives have not been sufficient to change America's all-or-nothing approach to trade. We either embrace a low common denominator in which economic relations are divorced from our values, or we shut the doors entirely through embargoes. Deals cut by our government seldom calibrate trade to support our collective needs. Packaged in the common good, in real terms they cater to corporate patrons and buddy regimes. Indeed, Congress has prohibited negotiators from addressing climate change as part of the Trans-Pacific Partnership. Our ability to combat slavery has also been weakened, apparently with the blessing of the Obama administration.
For many Americans the greatest failure of trust involves our own leaders. It has become increasingly hard to believe presidential promises that are made during long campaign seasons. Each candidate claims to be an impeccable deal-maker. Yet again and again we see that claim proven false after they are elected.
America needs to treat others in an even-handed way that marries trade with conscience. We need leaders who deal fairly so that economic policy advances our civic values. Only then can goodwill be sustained. Only then can we all live long and prosper.