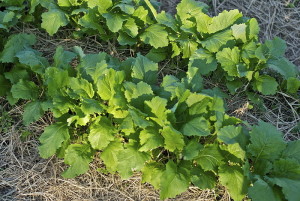 Emiliano was deported
last month.
Today he has returned
and is loading plastic tubs
of cover crops
into a dented white van.
Radishes, arugula, turnips.
What keeps the farm afloat
grows in the basement
and is delivered
as smaller parcels.
Because of my ignorance
Emiliano must recite
his modern American odyssey
in broken English.
How he crossed the desert
on foot, a Coyote
leading the way
through starlight and sage.