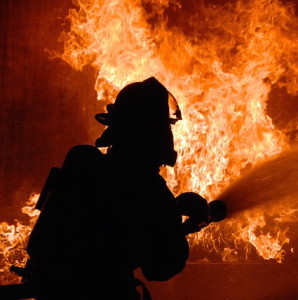 To the Cannon Beach Fire Department Board of Directors,
I wanted to write you a letter to tell you that, while I don't necessarily know "why" you fired Mike Balzar, I simply cannot understand the "how." I originally met Mike and two of his daughters Kellye and Krysti, playing on a co-ed softball team when I first moved to town. I could see immediately that he was good-natured and that his family was his priority.
A few years later I learned that Mike was once a police officer and also a volunteer firefighter and was soon to be the new Chief of the Cannon Beach Fire Department. I couldn't think of a better person to fill that position. It is unfortunate that it didn't work out between the board and Mike, but I believe the situation should have been handled much differently. Mike served 30+ years on the department. Was it really necessary to change the locks on his office and immediately take his truck away leaving him to walk home? Might you not have instead treated him with a little more kindness and respect and discussed with him alternatives, such as choosing to retire early? Shouldn't you have given him a chance to communicate with the board about the situation? Mike lives, works, and has volunteered and raised his family in our community. My hope would have been that the board would have had more empathy on how its actions and comments might have been perceived by others who don't know Mike.
Sincerely,
Tracy Abel