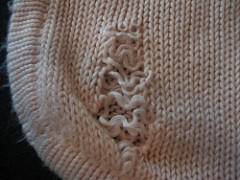 I wondered
What it must be like
To never touch bottom.
To grasp with toes fatigued,
Cramped from groping,
Aching for a slice,
A sliver of
Foundation.
To feel the ease,
A stance,
Only to be knocked
Askew,
To be swept away into
A current of undoing.
To take a breath
And hold it
And believe
That somehow
You could become
Buoyant
And that bobbing,
Skimmering across the surface
Would do.
Would do just fine.
Though your belly
Ached
For a tether.
I wondered
What it must be like
To hope
When the very word
Falls from a language
Your ears don't decipher,
Your tongue can't seem
To touch.
To sense
Hope
As a vapor
Tingling against
Skin
Smelling of faint
Ash.
I wondered
What it must be like
To know the poverty
Of your own
Soul.
To peer into the
Empty bowl
And gape at the
Residue,
The remains of
Something;
Hints
Like rice grains
Stuck to the side.
To pace,
To growl
For beauty,
Insight,
One sweet moment
Of feathered
Peace.
I wondered
These things
As I watched
My neighbor
Pull at her sweater,
A dangling thread
She twisted
Around her finger
And pulled;
Twisted
And pulled;
Twisted
And pulled.
For those with loved-ones struggling with Post Traumatic Stress Syndrome or other mental illness afflictions.