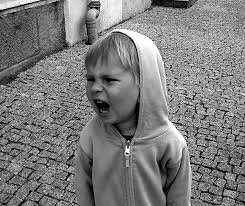 Sometimes…
Sometimes I just don't want to be
The gracious woman
Anymore.
I want to be
A tantrum-ing
Kicking
Arm-flailing
Screaming
Conniption-fitting
Child.
Sometimes
I weary of
Arm-patting
Hand=holding
Tissue-issuing
Hugging.
Alright…
Once again
I guess I'm supposed
To step aside
To let you move
To where you
Need to be.
But this time…
This time
I will be
Noisy
About it.
I will knock over
The planter
Leap on the table
Strip off my clothes
Hold my breath
Stomp through the hall
Cuss
And spit
And yell
To high heaven.
Because sometimes…
Sometimes
That's the purest
Prayer.