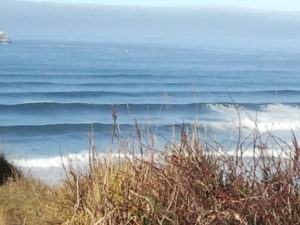 I study her.
Day after day
I sit and stare.
I watch how she
curls over
on top of herself,
splays out
and then inhales
herself back in.
I notice how
sometimes
her face is stiff
and steep;
sometimes
soft and rounded.
Sometimes
she darts
here and there and all over
and then I'm not sure
Of her;
at all.
I observe how
her shoulders
uplift,
perky;
sassy-like.
Flirting,
I'm sure of it.
But then
they will
drop
like a deep sigh;
almost cave in.
Often times
they do.
At times
her arms
stretch so wide,
her fingers
reaching for me,
sparkly
like a giggling child.
Other times
she hugs herself tightly
wrapped up
like a yoga coil,
creating
an expanse between us.
This fickle one I love;
I want to
know her
in a glance.
Without looking at
her tell-tale edges,
to peer into her core
while gathering my notes
and answer –
"Is she incoming
or outgoing?"
And with my proficiency,
I will guess.
Almost always
incorrect.
But one time,
in that moment
deeply corralling the clues,
amassing my observations,
she startled me
and said,
"Forget your scrutiny.
How do I feel
to you?"
And I stood there
and let go
of what I thought
or didn't think;
and felt her.
Absorbed
her presence
into me,
and knew her.
"Incoming,"
I said.
And this time
I was right.
…my beloved,
the sea.
She taught me this.