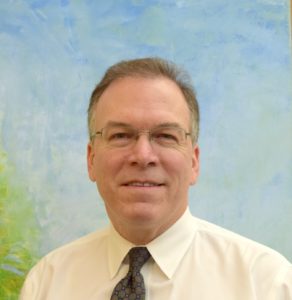 We all have stories about a home. For some, a home is a sanctuary, a shelter from the storm. For others, it is a fading dream.
My family has lived in the same house in Portland for 20 years. We love to spend time at the Oregon Coast—a kind of second home. While we are very fortunate, we also know that one of the biggest challenges of our time is that too many families don't have a safe or decent place to call home.
Oregon is Our Home
We moved to Oregon in the 1990s so my wife Patricia could take a job at Portland State University. It was a big move, full of risk and uncertainty. We had no family or friends here, no history.
Patricia has thrived at PSU. She is a dedicated professor, and the author of books about civil rights pioneers Ida B. Wells and Avel Gordly.
I continued to practice law, representing victims of discrimination. I also hosted a public affairs show on television, served on the board of a local housing authority, and was an active community volunteer.
In 2008, I was elected to the Portland City Council, a dream job in a forward-looking city. As a long-time advocate for affordable housing, I ran on a platform of bringing all of the city's housing programs under one roof to better serve those in need.
For inspiration, I drew upon my parents' example of service, and my political apprenticeship with Massachusetts Congressman Barney Frank. For over thirty years, Frank was a national leader in the fight for decent, affordable housing.
Today, Portland is a tale of two cities. A growing, livable city with a proud progressive tradition that brought my family to Oregon. And, a city that recently declared a "housing emergency," because the competition for scarce housing is pushing rents and home values up, and pushing people out.
A city where my family lives in relative comfort, but also a city where a growing number of minimum wage workers, older adults, young people, working families, and new immigrants can't afford to live.
The House I Call Home
We bought our first house on an impulse. One night, while driving through the Grant Park neighborhood, I came upon a barn-like structure, glowing like a pumpkin, surrounded by mature trees. It spoke to us, and we bought it.
It is our first house, and the only one our two kids—Chapin and Maria—have ever known. Over the past 20 years, I have had a complicated relationship with our house. I have complained about it, neglected it, tried to sell it, and ultimately, have made peace with it.
My friends tell me it looks like a Manzanita beach house. It has weathered wood shingles, and nice views from the upper floor. At night, it is quiet and peaceful, except for the sound of airplanes in the distance.
Beyond the wood, glass and concrete — our home is a safe place, a refuge from the hurly burly of life. Over the years, it is where we have celebrated birthdays and graduations; hosted sleepovers and book parties; decorated Noble Firs for Christmas, and tables for Thanksgiving; shared meals with family and friends; laughed and cried.
The Oregon Coast: A Second Home
For my family, the Oregon coast is like a second home. We are just 90 minutes from the Pacific Wonderland.
We usually stay in motels—with resonant names like Sunset Surf in Manzanita or Webb's Scenic Surf in Cannon Beach. In the summer, Patricia and the kids like to camp at Nehalem Bay State Park.
We are a family of rituals. Clam chowder at Mo's, and breakfast at Pig 'N Pancake. Long walks on the beach, and hikes up Neahkahnie Mountain. Lazy afternoons hunting for books at Jupiter Books in Cannon Beach, Godfather's Books in Astoria, or the local library (I am a card-carrying member of the Cannon Beach branch). The search for the perfect sea shell. Contests to see how fast we can climb the Astoria column. Afternoon naps, followed by family movie nights.
We always feel welcome on the coast. The people are friendly and informal. And the scenery is beautiful beyond words. As Oregonians, we share the great pride in the public beaches, majestic surf, lush forests, and colorful maritime history.
Too Many People Don't Have a Safe and
Decent Place to Call Home
In America, everyone yearns to have a home. It is part of the American dream.
But that dream is fading for many of our neighbors. Too many families are living in poverty; too many children go to bed hungry; and too many people are sleeping on our streets.
The award-winning documentary American Winter features eight Portland families struggling to keep their homes during the Great Recession, and the non-profits that work tirelessly to preserve a frayed safety net.
While the recession technically ended, many of those families are still struggling. They live in a "one strike and you're out" economy—one missed paycheck, one health care emergency away from losing their home.
For me, American Winter inspires mixed emotions. On the one hand, pride in the collective efforts of local government, nonprofits, and the faith community to respond to the crisis. On the other hand, shame that in a wealthy and powerful country so many people are falling through the cracks.
I know there are no easy answers to the persistent problems of poverty and homelessness. But I still believe in the dream, and I have faith that Oregonians will rise to the occasion.
Whether we live in a big city, or a small coastal town, everyone should have a safe and decent place to call home.