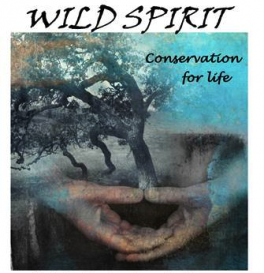 A few years ago I was planning my day to drive from my home in Arch Cape to Warrenton. I remembered to look at 'Trip Check' to see if 101 was flooding at Circle Creek. If it was I would not be able to go, and also an employee that lived in Seaside would not be getting to work at my gallery, DragonFire, and so I would need to cover for her. That was life on the north Oregon coast during the heavy rain season. I had heard the discussion over the years about how to fix this problem, with talk of expensive solutions like bridges and a new highway. Then I heard about the North Coast Land Conservancy plan. I had one word for them…Brilliant!
I often have thought about volunteering for various local causes, to give back to the community, but never seemed to find the time. Then I realized that what nonprofits need as much as volunteers is funding. As a business owner, that was something I could help with. "Wild" was born: a small section of DragonFire dedicated to selling items to benefit NCLC, Clatsop Animal Assistance and the Wildlife Center of the North Coast. I have been delighted and gratified with Wild's ability to make a difference.
Over the last couple of years I have met many people involved with NCLC and heard the optimism and intelligence about their plans for the future and how to realize them. I wanted to get involved and do more. Marsha and I recently had the pleasure of doing some hands on volunteer work with NCLC by planting willows in the ongoing restoration project at Circle Creek. There we saw the beauty and vastness of this property and heard about the pending agreement to purchase Boneyard Ridge from a timber company, a connecting 360 acre piece of land that also connects with Ecola State Park. All this land is for the public to enjoy. Trails and beautiful board walks are already being built. Now it gets really exciting: a few weeks ago Katie Voelke signed the purchase agreement. All that is needed now is the raising of a little more funds. As a community we can all participate in making this happen. No amount of money is too small, and hands on volunteers are always needed. Let's do it.