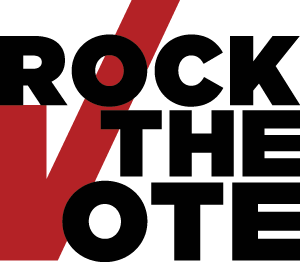 Yes, I know you've been waiting to mail your ballot in until you get the word from the Rabbi himself. Wait no longer, oh confused flock! Rest assured I have it from the highest authority that the choices below are your best chance at a government that can deliver to you all the goodies you need, most importantly peace and prosperity, or at least a chance to make it through till the next time you have to vote.
Since I've never gotten any comments on any previous ballots I've recommended, I'm not going to bore you with detailed explanations for the choices below. Your best bet is to just fill in your little ovals with the green choices indicated, since they are obvious winners, suck it up and pick the red choices because they are the least evil and there are no obvious alternatives that I know of, and maybe pick the small gray choice for senator, if you can't stomach a declared socialist.
One small note on the Rabbi's choice for our representative. Those of you who know me may recognize the name listed. Believe it or not, I briefly considered a run for Congress with the Pacific Green Party (which you should join – IF you live in Oregon – IF you are not already a member!). I heartily believe that all Democratic Party candidates should be challenged from the left, and no one had stepped up for the PGP, so I started the process. If you'd like to be represented by someone who espouses the prinicples of the Greens, then please write me in, and if I get elected, I'll finally have a job with a decent salary and benefits. I know you'd want that for me, and for you.
If you've already voted, I'm sorry, but in any case, check out the wisdom below, and if you have issues with the blessed recommendations on this most sacred of ballots, please log in and comment, or send your hate mail to my Facebook wall, or just curse me out to make yourself feel better. If you like the choices below, please share this post with all 1,000,000 of your closest friends, either real or virtual. You'll be glad you did.
If you haven't voted yet, you're in luck! I assume the smartest of you will wait until Election Day to vote, because so much is happening that your choices now may not even be in consideration. Do your research, and then vote like your rabbi! I reserve the right to change my mind between now and Election Day, and you should give it a try (changing my mind) if you haven't already. (But I can tell you that my choice for president won't change, so don't go there…)
So, here you go, the unofficial ballot choices of Rabbi Bob. Helluva deal! (from the Book of Bob)
Federal Offices
United States President and Vice President
Pacific Green, Progressive
Jill Stein / Ajamu Baraka
---
US Senator
Eric Navickas
Pacific Green, Progressive
Shanti S Lewallen

Working Families
---
US Representative, 1st District
Robert I Goldberg
Pacific Green, Write-in
---
State Offices
Governor
(2 Year Term)
Kate Brown
Democrat, Working Families
---
Secretary of State
Alan Zundel
Pacific Green
---
State Treasurer
Chris Henry
Progressive, Pacific Green
---
Attorney General
Ellen Rosenblum
Democrat, Independent, Working Families
---
Legislative Offices
State Representative, 32nd District
Deborah Boone
Democrat, Independent
---
County
Sheriff
Anybody but Bergin
Write-in
---
City of Astoria Ward 4
Cory C Pederson
---
State Measures
94 No
95 No
96 No
97 Yes
98 No
99 Yes
100 Yes
---
City of Astoria
4-180 Yes