Those that know me well often think I employ a crooked logic in my arguments (and also know I LOVE to argue). Well, I'm not so sure of my argumentative logic or skills, but I AM crooked in another way. More literally. My spine has started to revert to its state when I was a teenager, when I underwent spinal fusion surgery to correct my pretty radical scoliosis. They don't do those sorts of things anymore, or only VERY rarely, but at the time, it was considered the thing to do. I was in a full-body cast (despite the name, it went from my neck to my lower back) for 6 months, then a half cast for 3 more months, then I went back to being a teenager. It was life-changing. But at least it supposedly cured that nasty curve.
Well, it did, for a while. But lately, I've been feelin' the Bern in more than one way. It sucks getting old, but it sucks even more when your spine is curved, and you have a rod in your back holding it that way. Kind of like the concrete and brick slab by the side of our house, which under the inexorable forces of water, gravity and time, is sliding down the hill that it was meant to level out for us measly humans to use.
Well, enough sob story. I only begin with it to put into context my latest trip to Portland, which was to seek out the advice and wisdom of the folks at the Oregon Health & Science University (OHSU) Spine Center. I figured with a name like Spine Center, I had the right place. It took several months just to get a get-to-know-you appointment, so I was hoping the trip to Portland would be worth the wait.
The MAX map – trains go from Hillsboro to Gresham east/west and from Wilsonville, Milwaukie, and Clackamas to North Portland and the airport north/south – very impressive.
Unlike the last trip, documented on this site elsewhere, this one was more typical of my visits to Stumptown, using public transit (sort of) and requiring the whole day. There's a fantastic bus that goes to Portland twice a day from Astoria (and return), so you don't have to worry about driving, and the view is great. The route is down Highway 101 through Warrenton, Gearhart, Seaside and Cannon Beach, then over the Coast Range via Highway 26. As long as your Portland business is not before 11:30 am or so, you can take the 8:30 am bus from Astoria and get right to downtown Portland, and from there get just about anywhere you need to go via the MAX trains, the streetcar, regular buses, bikes (you've got to check out the interactive system map!), or my favorite traveling mode, walking. (I love transit maps like the ones you see here. Can't help it, living in NYC as a kid. Check out this incredible world transit map!) The only caveat is that if you don't want to sleep over, you have to be back at the train station by 6:20 pm (for this trip, I had to run to make it!).
Portland Streetcar map. You know you've made it in the transit world when you get one of these maps!
The bus has added an extra stop to the trip which made it about 20 minutes longer. This stop could come in handy someday – it's a park-and-ride and transit center in Beaverton, with convenient connections to all sorts of public transit, and closer to some suburban amenities. Maybe in the future I'll be writing about my trip to Beaverton (the Wikipedia article in the link needs updating…)! Oh joy!
But for my Spinal Tap trip (that is really pushing the metaphor…) to the Rose City, I stayed on the bus, and arrived at the Greyhound Station about 11:20, and immediately headed for my bagel fix at Bowery Bagels (they have Hamentaschen this time of year for Purim!) on Broadway. Those that know me know that NY style bagels (like NY style pizza, which by the way is excellently represented here in Astoria by Pier 11 Pizza (great Facebook page!) – more on that some other day) are a holy grail, and Bowery Bagels bagels, though advertising as NY style bagels (kosher!), don't have the doughy interior and YUGE volume of the NY bagels I remember from my childhood. But they're good, and they typically get me going as breakfast on these trips. (BTW, I get the bagels toasted whole and eat them that way… so there.)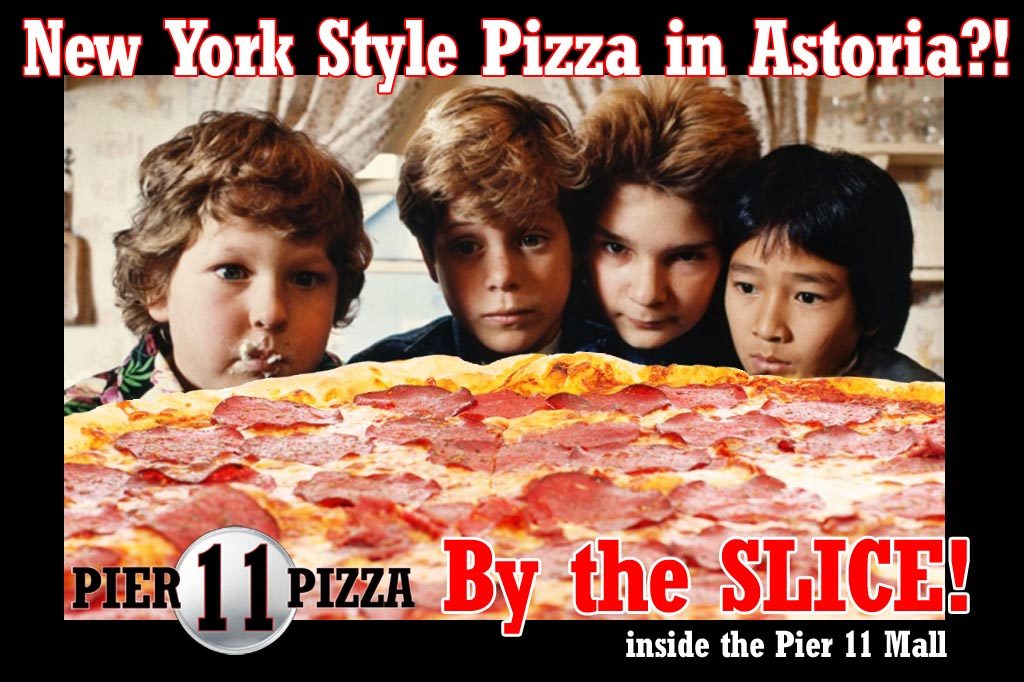 Usually, after my late breakfast bagels, I head to the Apple Store to check out the latest gadgets, but being as I had to be at OHSU by 2, and I had never been to that part of town before, I headed towards the waterfront (the Willamette), going through Old Town Chinatown, past the Portland Saturday Market area to McCall Waterfront Park (did you know that Portland's name was decided by a coin flip?). Despite the forecast of rain, it was partly cloudy at this point of the day, and I got some good photos of the leafless trees, clouds, bridges, buildings and wildlife as I walked past joggers, benches and tourist attractions, finally coming to the Kimpton RiverPlace Hotel.

Left to right, top to bottom: a peek inside the Chinese garden, Portland Saturday Market prime location under a highway, view across Ankeny Plaza from east, tree in McCall Waterfront Park, Burnside Bridge, nice clouds looking south over the Willamette, another shiny new building downtown, RiverPlace Marina, RiverPlace slate sign.
From there, I took city streets to the South Waterfront (or SoWa) "neighborhood" of Portland, whose most prominent member is the venerable OHSU. According to the Wikipedia article, it is one of the largest urban redevelopment projects in the U.S.! Who knew?! Well, there definitely were lots of gleaming glass and steel towers, construction cranes and parking lots, empty lots and the feel of money.

Left to right, top to bottom: closer view of RiverPlace Marina, next four – buildings in the northernmost part of the SoWa neighborhood, Willamette bridges, OMSI (you can walk across the bridge in the photo to it!), excellent poem engraved in rock on the trail to Poet's Beach, Skourtes Tower from the north, the really cool outside of the OHSU Health Education building (Collaborative Life Sciences), the equally cool interior of the health education building, a foo-foo display at Elephant Deli, looking through the window at the deli towards the streetcar and tram lines, the tram goes for a landing, bikes for OHSU students and staff to get around.
My phone told me I was close to the Spine Center building, and I had some time, so I stopped in a beautiful new building that seemed to be connected with OHSU, and it turned out to be the Collaborative Life Sciences Building, which according to Wikipedia is a building shared among OHSU, Portland State University, and Oregon State University. Wide open central indoor plaza, with a Starbucks outlet sort of in the middle, and at the far end, a Flying Elephant Deli, now called Elephants Delicatessen (the web page comes up, at least today, with an ad for a sumptuous Passover seder meal!; that tells you how long it's taken me to finish this post!). Being incredibly hungry, I stopped in and had a pretty good fish tacos and kombucha lunch.
Students were milling around in the building, and I overheard them talking about some particularly hard question on a test – so I really was at a university! Some offices, classrooms and labs dotted the hallways off of the plaza. Cool design, but couldn't help but think that the plaza was somewhat wasted space.
Freshly fed, watered (and de-watered), I headed down Moody to where my phone told me was the Spine Center building (right next to the tram!). Lots of construction, but to my great disappointment, right before getting to the building was a collection of food carts (called The Gantry food cart pod, I learned later)! This is the lunch I was hoping to get, as Portland's food carts are legendary. These had signs saying they were voted the best food carts in the U.S. and things like that, and my disappointment deepened. But so go voyages of discovery. Next time (I know I'll be going back for a follow-up in May, so my wait won't be that long).
You're probably wondering by now whether I ever made it to my appointment. Well, yes, I did, but not until after I took an extremely short tour of the SoWa neighborhood surrounding the Center for Health & Healing, the almost new building where the Spine Center is located (with another almost identical one going up now just south of it). Lots of glass and metal towers, containing other OHSU facilities and offices, apartments and amenities for the well-to-do. Some funky food places that students love too. It's kind of poster child for crazy development, but at least in this area, there wasn't anything there prior except brownfields from previous industrial activities.
I won't bore you with the details of my chat with the doctor, but some of you already have seen the view from the exam room they put me in, which I'll also put here. Pretty impressive. As long as you're not too sick, I recommend going to the Center for Health & Healing and get checked out. The view alone is worth the price tag.

Left to right, top to bottom: first four – buildings going up and already there in SoWa neighborhood around OHSU South Waterfront campus, at the end of this street is the waterfront, awesome curved tower, the south facade of the Center for Health & Healing, the main plaza inside the Center, last four – views from the exam room to the main OHSU campus on the hill, towers to the southeast, I-5, and the new OHSU building going up just to the south of the Center.
There wasn't much time left after the appointment to explore, so I boarded the streetcar and headed back to downtown, where I paid a short visit to the Multnomah County Library and then walked to Powell's City of Books (because you can't visit Portland without going to Powell's!), checked out the new non-fiction and staff recommendations, and headed for Whole Foods, where I got a fantastic mix of hot to-go food for the bus ride home, and some amaranth to try at home (more on that some other day).

Left to right: The Art of Shaving store (there's a store for everything!), last glass tower in this post, I promise!, Jeffrey Sachs' newest book at Powell's, and believe it or not, the glasses frame design I wanted (green, upper left), but in reading glasses, in Whole Foods.
Bus ride was uneventful, and arrived in Astoria just about on time. Great day. Oh, if you're wondering, the doctor said that I should try physical therapy and see him again after I get back from Europe (if you think this was long, wait till I post my European travelogue!). Sort of like take two aspirin and call me in the morning.