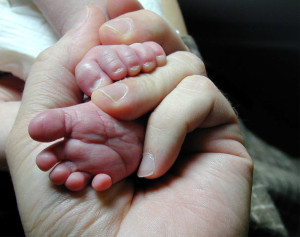 10 часов
За десять часов можно долететь из России в Америку. Скучать 10 часов, сидеть в кресле, лежать в кресле, потягиваться в кресле. Сосать царапающую язык карамель. Чтобы размять ноги, пойти в туалет. Строить рожи зеркалу.
Читать, писать, вязать. Попытаться уследить за линией сюжета фильма, из которого видишь только правую нижнюю четверть. Еще читать.
На девятом часу полета задремать и проснуться от тягучей боли в ушах – тянет домой.
« Уважаемые пассажиры, командир включил табло «пристегните ремни». Просим вас привести откидные столики в вертикальное положение. Через 30 минут мы совершим посадку в аэропорту города Сиэттл. Через 40 минут вы обнимете мужа и окажетесь в положении «дом»
За десять часов можно абсолютно заблудиться в лесу Цурюпы, а потом найтись. Отбиться от родителей там, где от черничной поляны манит инкрустированная лисичками тропка. Промокнуть в болоте, горько плакать, прощаясь с жизнью в 14 лет. Как учили на Природоведении? Там, где мох на дереве, там-Север? А мне куда? В какую сторону света? Да здесь все равно везде мох! Лезет в голову слово «плавун», а что за плавун – леший его знает. Во-во, именно лешего мне тут и не хватало..
В лесу Цурюпы за каждым кустом чудится насильник.
Кинуть в отчаянии корзину на землю и остервенело растоптать проклятые лисички. Потом все равно набрать целую корзину. Находить тут и там пеньки срезаных грибов и радоваться им, как мальчик-с-пальчик – рассыпаным хлебным крошкам. Они ведут домой.
Десять часов можно проспать.
Как усталый одинокий башмак на дне поросшего ряской пруда.
Пить сон залпом, не переводя духа. Не двигаясь, не видя снов. Просто спать, десять часов подряд.
За десять часов можно закружиться в умопомрачительной пляске Нового Года, сверкнуть глазами над хрусталем фужера, хохотать в снегу, упиваться вниманием, манить, отвергать, и снова манить.
Оборвать себя саму на середине блистательной шутки, захлебнуться в этих глазах, в запахе незнакомой кожи, в «а что если…». Игра в шарады, игра в поддавки.
…
Закончить ночь ровно в девять утра, шестой чашкой уже порядком разбавленого чая, запереть дверь, поставить уставшее оливье в холодильник. Стереть блестки с ресниц. Стереть ночь с плеч.
За десять часов можно родить ребенка.
(Первый раз за два года я пробую описать эти десять часов. Надо сказать, я очень люблю читать, и читаю много, и очень разной литературы. Но нигде еще я ни разу не прочла такого описания родов, чтобы было и красиво, и правдиво. Уж если моим любимым писательницам (и писателям) не удалось, то куда мне пытаться…)
Но все ж, за всего десять часов можно перевернуть свою жизнь абсолютно вверх дном. И плакать, и страдать. Но и восхищаться тем чудом, что творится с тобой. Ни разу в жизни до этого я не знала с такой определенностью, чего я хочу, и что я должна делать в данный момент. Просто родить этого ребенка. С каждой минутой, вздохом, с каждым напряжением – приближать его первый звук. Ни прошлое, ни настоящее не находили места в моем существе. И это было – великолепно! И это было – трудно.
В эти десять часов можно постигнуть любовь – к нежной руке мамы, к желанному голосу мужа, и к тому незнакомцу, что так долго, так сильно идет к тебе из тебя самой. А потом, возможно, всю жизнь искать возвращенья к этим неописуемым минутам.
Перечитала. Не вышло. Нет слова, чтоб это описать. Да и не нужно.
Ten Hours
It takes ten hours to get desperately lost in Olshanka woods, and find yourself again.
Lose your grandmother where the chanterelle inlaid trail weaves among blueberry fields.
Let the marsh have your boot.
Sob, wail, whimper. Say farewell to your life of 14 years.
Olshanka woods, where every witch hazel hides a molester.
Slam your basket against the trunk, spray mushroom chips out, out out!
Stamp them into the sponge of moss.
Pick a basketful again by the time it's all over.
Grandmother will salt them.
Eat all winter long.
It takes ten hours to surrender to the mad masquerade of New Year's.
Flash your eyes over the rainbow sparks of Champaign in crystal.
Roll in snow and laughter.
Rejoice.
Promise, reject and promise again.
A game of charades, a game of tag. Catch me if you can.
Be brilliantly witty. Be on everyone's mind.
Shine brighter than the Kremlin star of reddest Red.
In the zenith of your best repartee yet,
Stop.
Be quiet. Drown in these new eyes, this foreign smell, and sink, sink, sink.
Stop the time.
Finish the night at 9am, drown it in 6 cups of tea.
Wipe the table, wipe the glitter from lashes, wipe the night away.
It takes ten hours to get from Moscow to Seattle.
Run your tongue over cracks in hard candy.
Sit, knit, write, nap.
Just to stretch your legs – go to the bathroom. Make faces to the mirror. Feel the boredom.
Read, sit, write, knit.
Try to catch the movie plot. See only the top right part.
Read some more. Nap.
Feel the pulling deep in your ears. It beckons you home.
-Ladies and gentlemen, the captain has turned on the "Prepare for husband's embrace" sign. Please stow away your yarn and return your body to the "upright home" position.
Be back.
It takes 10 hours to birth a child.
Ten hours to turn your life inside out. Upside down. To walk through the looking glass and never be back again.
Cry, moan, laugh, suffer. Triumph.
Be needy, be very needed.
Admire the miracle that you are.
Be here. You have never been as present. Never had this certainty – you know what you have to do now.
There is no past, no future, no other place. It is you and him.
Be nine miles long, and nobody maters more than you.
Be awed at his strength.
Takes every breath of you to bring him here.
Drink water.
Feel your mother's hand on your hair. Know your husband is here.
It s time.
Stretch your arms wide, wider than the oceans. Grab the world by its strings and pull.
Tight.
Tighter than the town, tighter than the room, tighter than this body you thought you knew.
All so tight to tell him: Now.
Every exhale of yours urges the first inhale of his.
And it is – hard.
And it is – good.
And it is – magnificent.