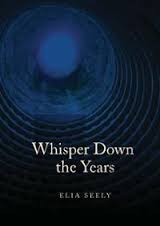 It's a blustery night on the largest of the Orkneys, a group of islands far off the northern coast of Scotland. Finn, a reporter from Ireland, plagued by ulcers and a moribund marriage, has taken temporary refuge in this remote agricultural community. Traveling on foot to attend a musical performance, he takes a shortcut through a cemetery and discovers the body of a murder victim: Gerald, a renowned folklorist who had taken over management of a local folk festival. He had also attracted trouble—some of which he brought with him, in the form of a pesky, persistent student-researcher, and some of which he created while on the island.
Venus, shy granddaughter of feisty farmer Kate, managed to disentangle herself from an emotionally abusive relationship with the charismatic but controlling Gerald months ago. She is horrified to learn about his violent end, especially as Finn had found his body in a place that had been a spiritual refuge for her. Because of her past relationship with Gerald, Venus becomes a suspect for his murder, as does Finn, the stranger to this community that's close-knit by bonds of old resentment as much as by friendship. When a second murder occurs, generations-old secrets—with a long-buried crime at their heart—threaten to resurface.
Elia Seely's novel, published by Feather Mountain Press locally in Manzanita, is atmospheric, skillfully plotted, and its two protagonists are likably equipped with realistic flaws. A one-word description for Ms. Seely's writing style would be "subtle." With understated grace, she conveys the culture and physical environment of the Orkneys, weaving in the Orcadian dialect and Finn's Northern Irish speech patterns without resorting to clichés or hokey phonetic transcriptions of the "Aye, lassie" variety. She also presents Kate and Venus as preservers of a wise-woman spiritual tradition and hints at their magical/psychic abilities. These themes are handled with delicacy and do not overwhelm a story already rich and multilayered.
With its combination of a fast-moving narrative, fascinating details about Orcadian life and the interior worlds of the main characters, and a plot spanning three generations, this talented writer deserves a wider reading audience. Although this story comes to a satisfying conclusion, the writer drops hints (subtle, of course) that readers might have the opportunity to get reacquainted with Finn and Venus in a sequel.