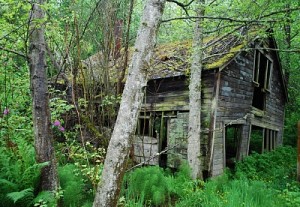 Where I live
rivers rise
overwhelm
while rain presses
falling
calling
Be one with us
Be not dry.
Where I live
earth stains, strains
muddy fingers pulling down
houses
squatting under troll moss
pushing
pressing
down
Do not rise.
Where I live
ground and water
push everything
middle
Lie down
in mud and green
Lie down and
Rest.