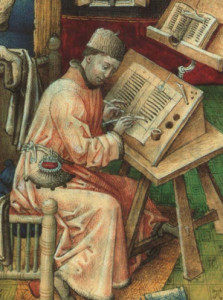 Milord,
This is a strange time, is it not my Queen? With the valley shrouded in pooling fog, the days have darkened and the Elk have been proving themselves increasingly difficult to be tallied. Their hooves have forked in three directions: where the Root drinks from the Vein, where the Tongue burrows into sand, and where the Stones From Afar circle The Forest's edge. The scattering of The Herd has caused a contagious reluctance for your men to practice their penitence–such meandering faiths! However, collective dogmas do swirl smoothly (the fumes wafted with a comedic caution) and spiritual fatigue seems to be forced further from all our hearts.
We've managed to take back the Eastern Plateau, fortifying the summit with clods of Mycelium which was meticulously foraged from the bottom sections of Psilocybe Cyanescen stipes. Much of the work was delegated to a Mimzy of local gnomes. Their labor was bartered for with a potion–a beastly brew synergized by a few drops of blood from the psychedelic WereWitch dwelling in the caves which lead to the belly of Neahkahnie. I sent two of your more learned Wizards to summon The Beast from Her Den just before this month's full moon–and as you know–just before her ghastly metamorphosis as well. The men in camp remained stalwart in their superstition (as perhaps they ought to) but RoonJon StormTooth and Usnea TreeFriend returned unscathed.
The Gnomes' ranks were vast and the concoction was evenly distributed among them. They all drank greedily from their vials, letting future intoxication slide down their tiny throat tunnels. It was really quite delightful! Seeing the little creatures dance around their shrunken fires, gallivanting in glee, kissing their wives…
Indeed, your troops anticipate wave after wave of jubilee upon your arrival to the coastal valley. We shall keep your crown polished and your bounties dry while we all smile into the future, with eyes half open.
Please! Do not give up on Portland's Wizard Demographic! They may reveal themselves lazy in their witchcraft and limp in allegiance to your staff, but I presume with more lunar cycles their inner-fires of motivation will be stoked, straightening their mentalities. Let us not forget the distractions you compete with in the City for their young minds.
Swimmingly,
Eric
PS: We will keep an ethereal chain around the WereWitch's neck so as to prevent escape and contamination of the people in nearby Laneda. But please, My Queen, prepare an incantation to end her ghoulish suffering soon; her breath has turned fetid and the men in camp are considering euthanasia.