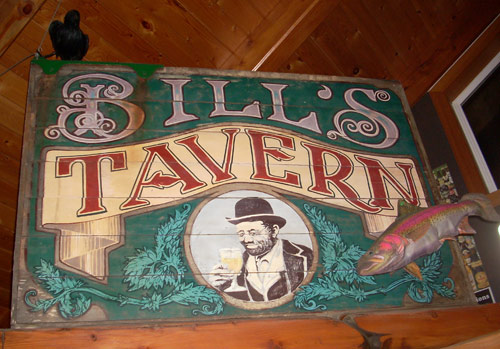 Reflections on life overheard at the old Bill's Tavern, the heart of
Cannon Beach, through the dark Mac's brew and smoky fiddle wail
on a July Saturday night.
"Fun is where it's at" blares Tony over the din.
"Purpose to the act" retorts Billy with a keen eye.
You need both for a life.
"Fun without purpose is mindless fun…" Billy Hults muses.
"…you wake with a hangover and a short memory" Tony adds.
He goes on "Yet, all purpose and no fun..?"
"…you're fucked!.." the Rev. Billy Hults concludes.
Sez Dr. Tony to the workaholics of the world, the bankrupt and
suicidal at midpoint:
Get a life
and
Relax and enjoy