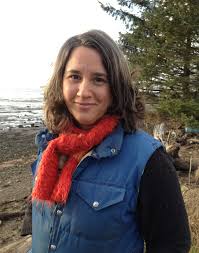 The epic travels of birds on their annual migrations once prompted a group of ornithologists to observe what happened as migration season approached, not to birds in the wild, but to captives. While their free brothers and sisters flew off to their winter homes, the caged birds became agitated, even when kept in a climate-controlled room without seasonal cues or a view of the other birds soaring away. The observers labeled the restlessness of the captive birds "Zugunruhe," the yearning to travel, to follow invisible paths in the air remembered by generations of birds to the places where they would mate and raise young.
This same urge impels salmon to swim back to their spawning grounds and inspires humans who have been separated from their parent(s) in childhood to search out those missing mothers and fathers. Even if the absent parents were abusive or neglectful, the primal longing for connection drives otherwise happily adopted children to learn about the persons and places where they came from. Yet like the caged birds, who cannot escape to join their flocks no matter how hard they flap, those who reunite with parents who disappeared are not always set free of uncertainty when their quests reach their end.
Nancy Slavin's atmospheric novel, Moorings, explores twenty-three year-old Anne Holloway's search for the father she had never met. Anne leaves home (and her depressed mother) for Snug Harbor, an Alaska fishing town. Ray Cramshaw is a fisherman who has endured difficult times since an oil spill ruined the local fishery and because of his stubborn insistence on hewing to old-fashioned ways and equipment. He's embittered by his failing finances and constant clashes with his son, Nick. He does not know he has a daughter and Nick, a cocky youth with modern ideas and a way with lonely women, does not know he has a sister.
On arriving in Snug Harbor, Anne approaches Mattie Johnson, the proprietor of The Mooring restaurant and inn—a crusty woman whom Anne's mother knew and who, Anne's mother suggests, can supply Anne with the family she cannot bear to relive. Anne asks to stay at the inn and Mattie ends up hiring her, although she is sure that a pretty young woman will bring trouble, not least to Mattie's rocky relationship with Hank Elnen, a patient former fisherman turned boat-tour guide. Anne opts not to reveal right away her true reason for coming to Snug Harbor, a decision that ends up causing problems for herself and others.
Ms. Slavin, who was an Alaska natural history guide before writing the novel, describes the landscape and the fishing industry with the confidence and grace of experience. The pace of the novel is quick enough to hold the reader's interest, but leisurely enough to allow exploration of each well-rounded, flawed but sympathetic character's inner and outer worlds.
Ms. Slavin reserves her most lyrical descriptions for moments when characters retreat to the wild, beautiful land outside the town and reflect on their circumstances. Here is Mattie, smarting from her latest argument with Hank, recognizing how she keeps driving him away with her prickly outbursts: "She fingers the mussels further away from the torn placed, to see if they're still alive. A few spit bubbles and every so often a stream of water flies from one of the mussels in a desperate attempt to breathe. They are suffocating without their water, waiting for the tide to shift. Mattie understands being tight-lipped and clenched, unable to breathe, waiting for something to change" (page 236). With passages like these, Ms. Slavin conveys the majesty of this harsh landscape and how hard one must become to survive there—fishers especially, but also the people whose businesses support them, like Mattie.
Despite both the name of Mattie's boarding house and the novel, Ms. Slavin explores, in language alternately sublime and raw (like the setting), the various ways in which a soul can become unmoored: from community, work, and the environment. Our connections with other people, these fragile anchors, can be just as easily dislodged by deceit and ill feeling as they can be set deeper by caring and concern.